GeoDays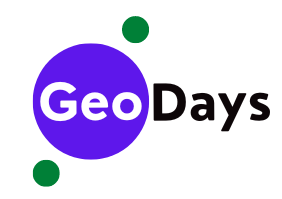 Geosciences have a pivotal role in anticipating and managing future challenges. In order to respond to this task in the best way possible, it is essential to bring together experts of the field from universities, research institutions, and private sector.

GeoDays is an all-round national conference in the field of geosciences. It is coordinated by the Geological Society of Finland, universities (Helsinki, Oulu, Turku, Åbo), geoscientific associations (Geokemian Rengas), and the Geological Survey of Finland. It involves training, presentations and posters, workshops, and work group meetings. The themes of the conference are timely and cross-disciplinary.

We encourage everyone working in the field of geoscience in public or private sector to partake in the GeoDays-conference. More information about the next conference is found under the menu "Upcoming event". The abstract volumes of past conferences can be viewed under the menu "Past events". Ideas on how to develop the conference can be sent to the Chair of the Geological Society of Finland, for example.