Upcoming event
First GeoDays will be organized in the Kumpula Campus of the University of Helsinki 14.−17.3.2023.

Program: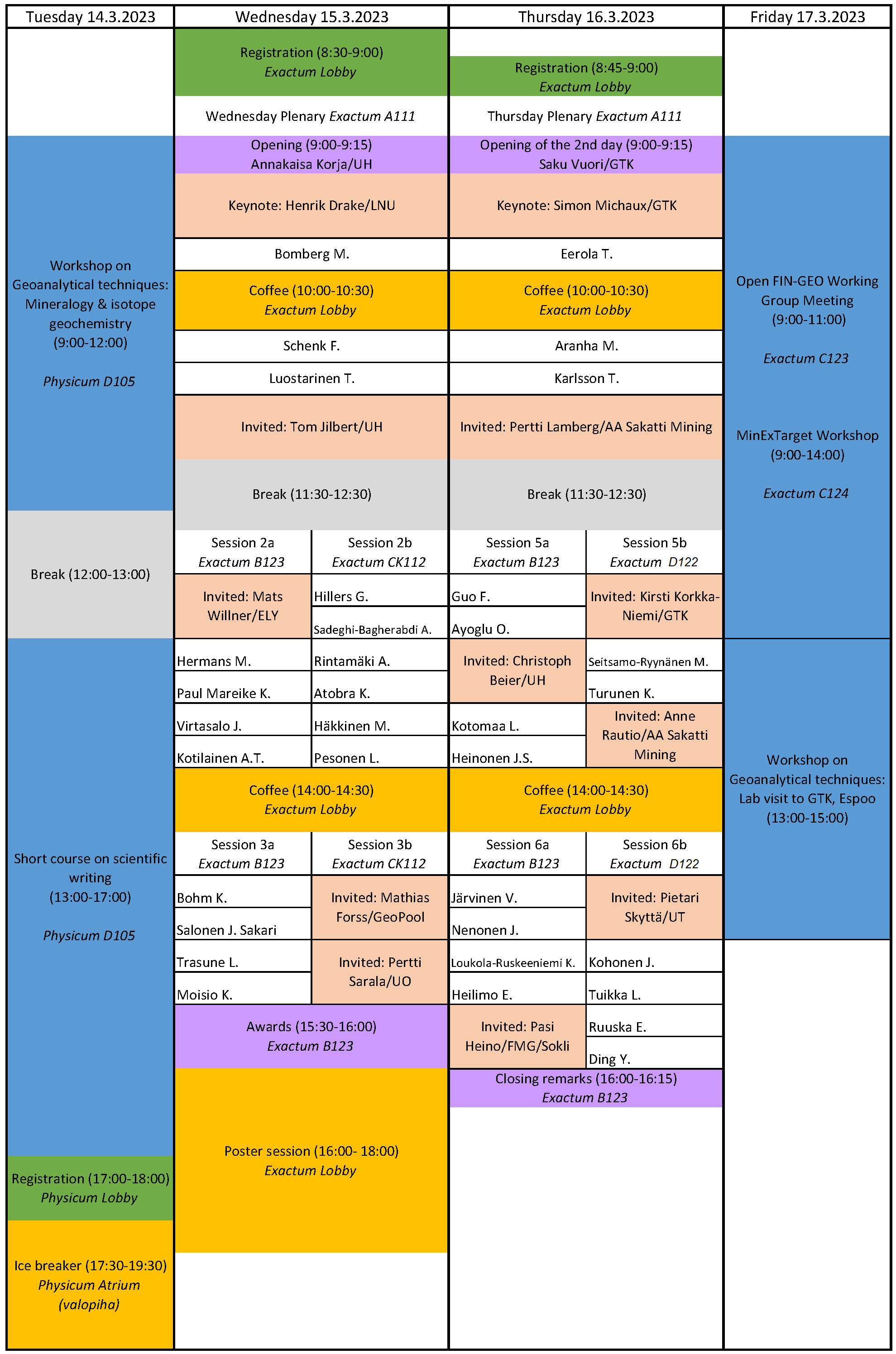 Detailed program

A guide to communicating about the event on social media
Download the "no communication on social media" icon here.

The abstract volume
Abstracts
The languages of the meeting will be English, Finnish, and Swedish. You can write an abstract in the language of your choice.
Abstracts should be written using the abstract template provided in the link below, and sent as a word file to geodays-abstracts@helsinki.fi.
Please indicate in your message whether you would prefer an oral presentation or a poster. The deadline for submission of abstracts is 19th February 2023.

Template for abstract (doc file)
Registration
To register for the event, click on this link: https://www.lyyti.in/GeoDays_1531
The registration website will direct you to pay the registration fee. Please complete both forms. Registration closes on 1 March 2023. Note, registration deadline extended to 5th March 2023!
The registration fee is €100
Registration fee for students (including postgraduate students) is 20 €
The registration fee includes an ice-breaker event, coffee/tea according to the program and a poster session with refreshments. Lunch at your own expense.
Side events
Workshop on Geoanalytical Techniques: Part 1 on Tuesday 14th March (9:00-12:00) & Part 2 on Friday 17th March (13:00-15:00)


More information

Short course on Scientific Writing: Tuesday 14th March (13:00-17:00)


More information
 
Open FIN-GEO Working Group Meeting , Friday 17th March (9:00-11:00) C123 Coffee served!
MinExTarget Workshop, Friday 17th March (9:00-14:00)


More information

Side events are free of charge.